Welcome! ¡Bienvenidos!
Viviám María López is a two-time EMMY nominee and Davey award-winning TV host & radio personality and music storyteller with over 25-years in the broadcasting and communications industry. Her show "Cubaneando with Viviám María" celebrates now 12-years on the air and can be heard on Wednesdays at 7pm on 88.9-FM, Miami's public radio, and worldwide at www.wdna.org.  She is also host, research writer & co-producer of the shows "Jazz y Más" and "All That Is Jazz" on MDC-TV featuring interviews with jazz and worldwide music figures in various artistic disciplines.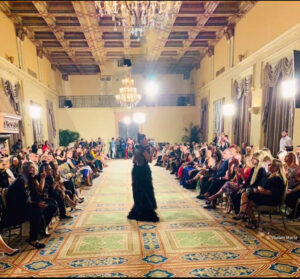 Viviám María was news editor and announcer in 9 radio stations of Univision America in the states of California, Illinois, Texas, Nevada and Florida. She is a performing arts host, producer, and master of ceremonies for concerts, fashion shows, and a variety of events. As well she is the voice for documentaries, TV and radio commercials, newscasts, and virtual-reality apps, among others.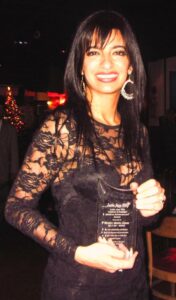 She is a recipient of the Latin Jazz USA Chico O'Farrill Lifetime Achievement Award, two Premios Carteles, and the Excellence Award from the Federation of Cuban Musicians in Exile (signed by Celia Cruz, Paquito D'Rivera, Pucho Escalante and other legendary musicians), for her ongoing work in the research, preservation and diffusion of Cuban and Latin music in the diaspora.
READ MORE… Biography
VIEW… Press coverage
LEER Biografia (en español)
REVIEWS ABOUT VIVIAM MARIA/ RESENAS: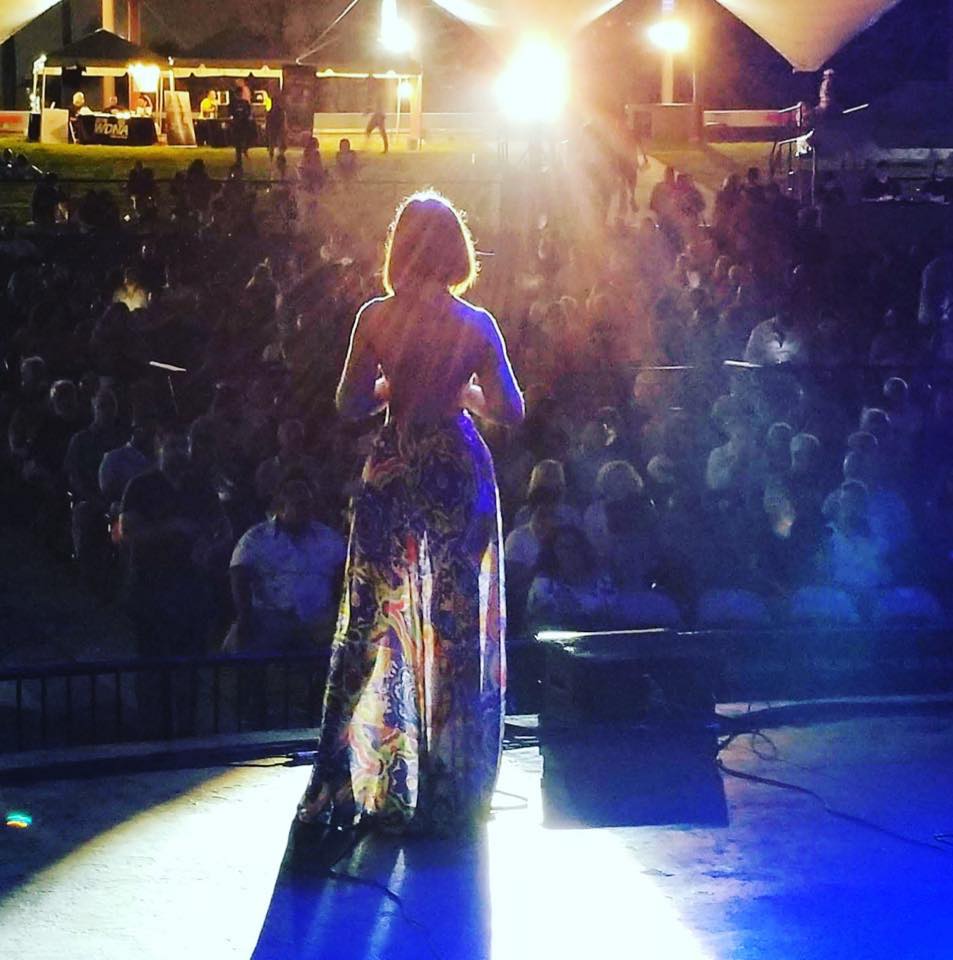 "Viviam Lopez, a breath of fresh AIRwaves."  -Luis Tamargo, Latin Beat Magazine
"La labor de Viviam traspasa los límites de la cabina de radio. Su presencia como ponente en múltiples foros teóricos le ha permitido disertar sobre la influencia de los ritmos afrocubanos en Estados Unidos y otros asuntos relacionados con el tópico." -Arturo Arias Polo, El Nuevo Herald
"Mi discípula predilecta, pionera de la nueva generación de cubanos en el exilio que investigan y divulgan la música cubana." -Cristóbal Díaz Ayala, historian, author, musicographer, donor of The Diaz-Ayala Cuban and Latin American Popular Music Collection at Florida International University
"Representa el fino espíritu de una nueva generación que ha crecido en suelos hermano pero ajenos, y ha dedicado una devoción apasionada por una tierra lejana, Cuba, donde están enterradas su raíces, que han dado un fruto musical llamado Viviam Lopez." -Carlos Barbería, Director Orquesta Kubavana (Cuba/NYC)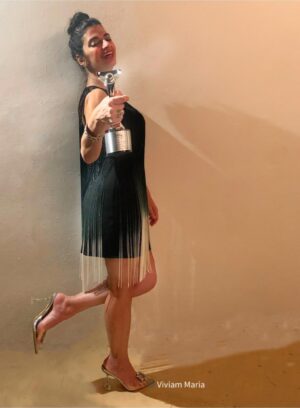 "Viviam María es una de las comunicadoras más queridas y respetadas de los medios de comunicación de Miami, en especial de la radio, plataforma donde ha desbordado su carisma y dedicación para celebrar lo mejor de música cubana en su programa Cubaneando, espacio concebido en inglés, difundido todos los miércoles de 7 pm a 8 pm por WDNA 88.9 FM…" –Camila Mendoza, Diario Las Américas
"Her weekly segment has revitalized South Florida Latin radio panorama" –Luis Tamargo, Latin Beat Magazine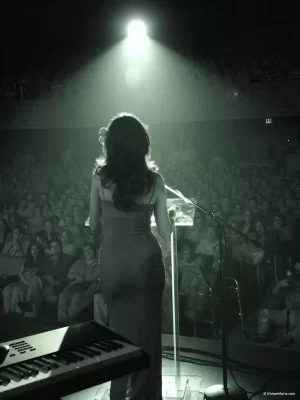 "Musicóloga con grandes conocimientos de los ritmos afrocubanos." -Federación de Músicos Cubanos en el Exilio (FMCE)
"La radio, en efecto, es el lugar donde camina a ciegas." -Eliseo Cardona, El Nuevo Herald
"WDNA's resident Latin music expert…" -John Lannert, PR, radio promotions, former Latin American/Caribbean Bureau Chief of Billboard Magazine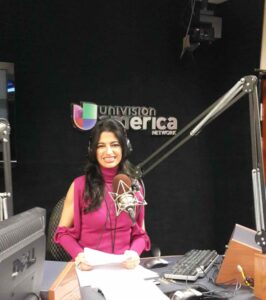 "Estrella de la radio en Miami." –Mario Ciria, Jr. & Ofelia Dones, Continental News, NY/NJ
"Una bella y talentosa cubana se destaca en la radio." -David Medina, Jr., Carteles Magazine
"Lo suyo es vivirse la música como una segunda piel… Síntesis del saber y el sabor." -Eliseo Cardona, El Nuevo Herald. Writer/Editor/Photographer
"Prolífica curadora musical, Viviam María se caracteriza por siempre entregar propuestas interesantes y diferentes en su espacio, por lo que en su programa combina la música del ayer, exóticas creaciones, clásicos rescatados de su colección de vinilos, y un sin número de material educativo a través del cual la icónica locutora da a conocer nuevas producciones, décadas de historia, además de datos y anécdotas a acuñadas tras su labor por más de 25 años como investigadora en el mundo de la música, en especial la cubana." -Camila Mendoza, Diario Las Américas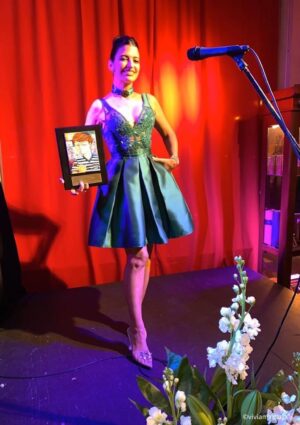 "Esa muchacha tiene un swing especial" -Maggie Pelleyá, General Manager, 88.9FM, WDNA
"A pesar de su juventud, es una gran musicóloga cubana." -El Diario Las Américas, Miami, FL
"La persona que trabaja intensamente para el arte y por el arte" -Jorge Carrigán, escritor, dramaturgo, actor y poeta, Canadá
"Un agradecimiento por tu trabajo, llevando nuestra música y valores del exilio a la audiencia norteamericana de una forma tan amena y placentera." -Agustín Blázquez, productor y director cinematográfico/escritor/actor
"…Verdadera diletante, una joven cubanoamericana que en su presentación radial nos brinda lo mejor de la música con datos biográficos y discografía…" -Elio Valdés, El Nuevo Herald, Perspectiva, Miami, FL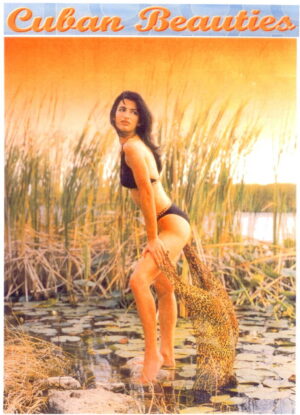 "One slice of cubanidad many of you outside of Miami may not be aware of is a wonderful radio show hosted by our good friend Viviám Maria on WDNA… Her hour-long show, Cubaneando, features great Cuban and Latin music, history, and wonderful commentary…" -Alberto De La Cruz, Babalú Blog (babalublog.com)
"Haces una gran labor como investigadora, escritora, reportera, directora de programas radiales y hasta empresaria me parece, de los heroicos músicos y cantantes cubanos que de 1960 en adelante, tratan de conservar y mantener viva, la música cubana. Te estaba escuchando, y quedé convencido de que la historia de la música cubana en EU, de 1959 en adelante, la tienes que escribir tú…" -Cristóbal Díaz Ayala, historian, author, musicographer, The Diaz-Ayala Cuban and Latin American Popular Music Collection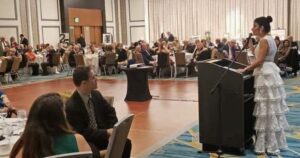 "Para mí es un gran honor estar contigo, gran defensora de todos los músicos. Por tu programa pasa todo lo mejor que pasa por Miami, y estoy muy orgulloso de compartir contigo momentos tan agradables. Desinteresadamente toda la vida, te has ocupado de esta gama musical y artística. Por eso tenemos que apoyar tu labor." -Israel López Cachao, master bassist, composer, arranger, conductor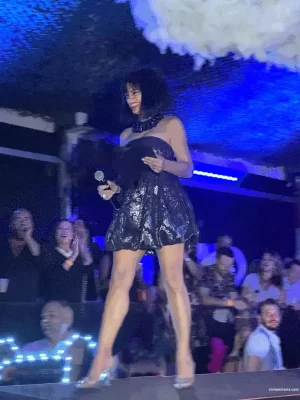 "A sincere and heartfelt thanks for your wonderful lecture.  We could not have asked for a better guest lecturer to grace us and enlighten us about the topic you discussed so well. Your knowledge, engaging presence, and professionalism evidence not only an excellent scholar, but a superb educator as well.  I hope this marks the beginning of an ongoing collaboration that will bring to our campus' students many opportunities to learn from your expertise and enthusiasm about Latin music. Your mastery of the topic, as well as your network of contacts with outstanding artists and the best our local Latin music scene has to offer, would undoubtedly enrich our Humanities/Music program, and in turn, the overall community of Miami." – Dr. Sergio Gonzalez, Professor, Music and Humanities, Miami Dade College Hialeah Campus 
"Les recomiendo encarecidamente el programa Cubaneando si desean aprender todo sobre la música cubana." – Juanito Márquez composer/arranger/guitarist/conductor, recipient of the Grammy Lifetime Achievement Award.
"Thank you for being a phenomenal MC for the Hurtado de Mendoza exhibition event at FIU. I have received so many compliments! You are very appreciated!" -Jennifer Rickmann, Development Director, Florida International University, Miami, FL
"So grateful that I had the best introduction…" -Cesar A. Becerra, Historian, Author of half a dozen books that delve deeply into the soil and soul of South Florida. Dedication in the book Orange Blossom 2.0
"Los invito a que escuchen Cubaneando con Viviam Maria… tremendo swing!" –Roberto Carcassés, pianist/composer/director, Interactivo band. Havana, Cuba.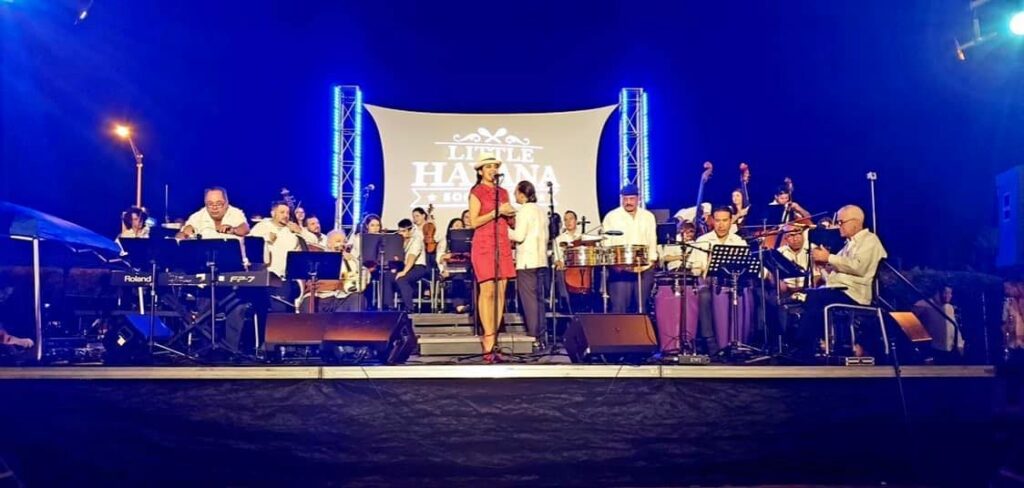 "Hay algo que nos pasa solo de vez en cuando que llega una alegría a los sentimientos de uno, y que cause que uno tenga un momento de felicidad. Ese día me tocó hoy, porque estoy Cubaneando con Viviam Maria y eso no se ve todos los días. Invito al gigante público que están conectados para decirles, que vale la pena!" -Eliades Ochoa, Grammy-winning guitarist, vocalist, composer, Buena Vista Social Club and Cuarteto Patria, Santiago, Cuba.